PhD research into math interviews in education
The professorship of Teachers and Teacher-Trainers in Inclusive Learning Environments(opens in new tab) conducts research into education enabling all learners to develop and continue their learning process. Inclusive learning environments, therefore, in which the educational needs of each pupil are fully addressed. After all, every pupil learns differently and matching the educational needs that ultimately make learning possible for a pupil cannot automatically be translated into a 'one-size-fits-all approach'. But how do you identify those needs as a teacher, for example when it comes to such an important (basic) skill as maths?
Our researcher and senior lecturer of the educational Windesheim Master's programme, Jarise Kaskens, researched this and obtained her doctorate at Radboud University in Nijmegen on 12 January with a dissertation on pupils' mathematical development and educational needs in perspective of teachers' use of maths interviews. Besides Prof. Dr Verhoeven, Prof. Dr Van Luit, and Prof. Dr Segers, our UAS Professor Sui Lin Goei (opens in new tab)acted as co-supervisor.
The importance of a solid basis in maths

Primary school pupils' maths skills are still far below what they're supposed to be, according to a new study by the Education Inspectorate last year. Only one third of the children achieve the target level, this research concluded. Even though learning maths skills is of vital importance. Jarise Kaskens' research underlines the importance of a solid basis in maths, especially when maths becomes more difficult. "Because if the basis is not good, pupils may suffer later when maths becomes more complex", says Kaskens.

More insight into pupils' mathematical development

The aim of the PhD research was therefore to gain more insight into how pupil and teacher factors can affect pupils' mathematical development, both with regard to the mastery level of basic competences, problem-solving skills (for example, solving Cito maths assignments) and the executive or control functions (such as working memory). The relationship between pupils' own perception of maths and their maths development was also examined, which showed a direct relationship between the pupil's self-image with regard to his 'maths skills' and his automated basic knowledge. In addition, it's important for teachers to have subject-specific knowledge in order to teach maths properly, especially when it comes to the development of problem-solving skills.
Maths interviews to identify educational needs
According to Kaskens, one of the factors that can positively influence the development of pupils' maths skills is the use of maths interviews. For there are large differences between pupils. After all, each pupil experiences maths differently. One may find it difficult, while for another it's just part of the routine, and a third may find tough sums challenging. However, it's not always easy to identify the various educational needs of individual pupils. Maths interviews offer a solution to this problem. They provide information about the process and experience of learning maths, and offer insight into a pupil's reasoning and problem-solving processes. The teacher brings the specific educational needs sharply into focus and can formulate goals, with the pupil himself actively thinking about how he can achieve these.
Results for professional practice
During her PhD research Kaskens actively supported teachers in conducting such maths interviews to find out what pupils need to improve their maths skills. The information that teachers obtained during these maths interviews helps them to better attune maths lessons to the needs of different pupils. The results of this research can be used in teacher training programmes and in educational practice.
On 16 March 2022, a maths conference will take place as a result of this research, with participants including Cathery Yeh, Wied Ruijssenaars, Hans van Luit and Ionica Smeets.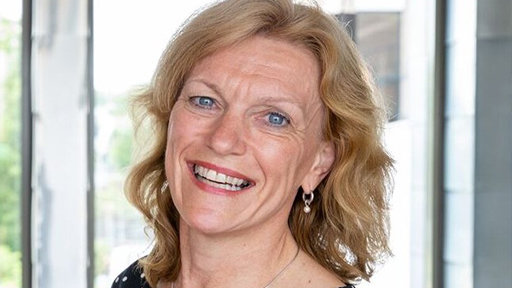 Kaskens graduated in 1988 with honours in orthopedagogy. Since 2011 she has been working at Windesheim as a researcher and as a senior lecturer with the Master's programmes of Educational Needs(opens in new tab) (arithmetic-mathematics and dyscalculia) and Learning & Innovation(opens in new tab). In 2016 she started as a PhD student at Radboud University. In 2018 she already published a practical guide on maths interviews(opens in new tab) that can be used in all types of education.