Research into better lessons thanks to Lesson Study and a nice project
Lesson Study is a professionalization approach in which teachers observe each other's lessons and learn from each other's feedback. They professionalize each other and in this way design ever better education. Research by Windesheim into this learning process, led by Geert Holwerda, resulted in a nice project on technology and sustainability in which teachers, pupils and companies inspired each other.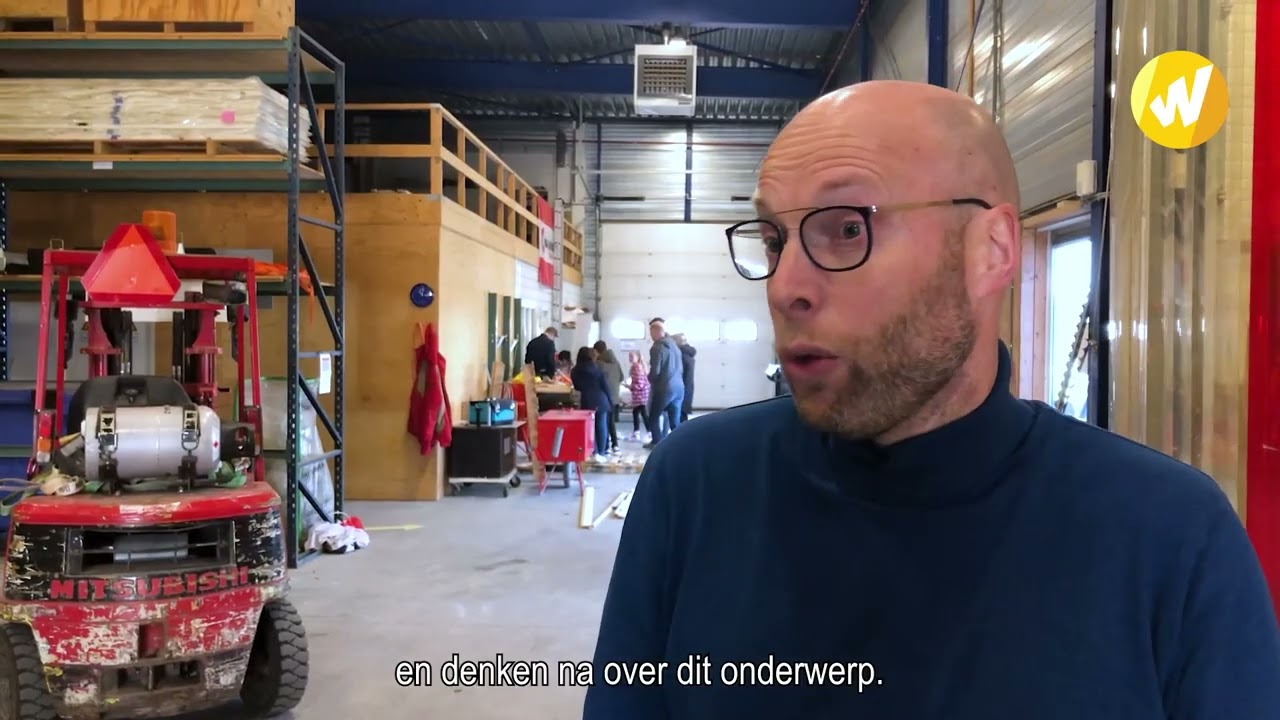 On 2 March, pupils from group seven of day nursery De Boxem walked into the Van Wijnen company and received a warm welcome. After an instruction session, they got to work designing and making a marble track. Under expert supervision, they looked for the materials themselves in the waste container. You might say this was an average project, but there's more to it than meets the eye. Researcher Geert Holwerda explains how this sustainability project is part of his research into Lesson Study.
What's the background to this project and research?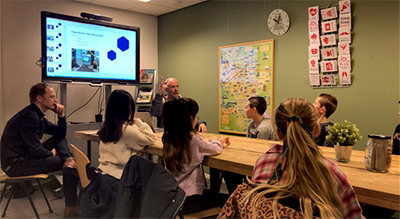 Many teachers find it difficult to teach science and technology (S&T) well at primary school. In many cases, they lack not only the knowledge and skills to teach these lessons, but also a pedagogical and didactical method to properly supervise the pupils. Designing better teaching is possible using the principles of Lesson Study, in which teachers give feedback on each other's lessons. In this project, we mainly studied how teachers learn from each other. Teachers of De Boxem designed a series of lessons about technology and the companies Van Wijnen(opens in new tab) and Hemmink Hanzestrohm(opens in new tab) were happy to cooperate.
What are the advantages of Lesson Study?
Teachers have little time for personal improvement in their daily work, but they do feel the need to improve. By working together, learning from other perspectives and through feedback on each other's lessons, they start to understand each other better and better. They find each other in their language use and thus professionalize each other and themselves. The new insights that this learning process provides are very enriching for the quality of their education. But this project has even more advantages: not only did it produce a wonderful series of lessons, the pupils themselves also created a great product and they are given a positive image of science and technology.
Why do companies find it interesting to participate?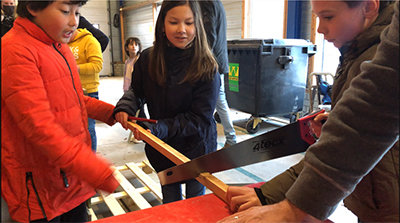 This project has advantages for companies, and the SMEs Van Wijnen and Hemmink Hanzestrohm recognized this. Their approach is the importance they see in getting children interested in the world of technology and sustainability at a young age. And so all parties benefit: we studied how teachers learn from each other, the teachers create better S&T lessons through contact with each other and with the companies. For the companies, it's important to inspire children to take an interest in this world, with an eye to the future and the shortages in technology.
What will happen to this project and research in the near future?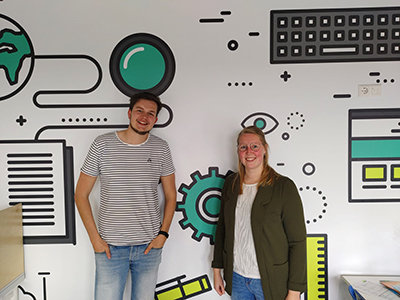 After the kick-off and the company visit to Van Wijnen, the pupils spent weeks doing follow-up lessons on sustainability and waste prevention. On Tuesday 12 April, the pupils will show their results during a presentation. For the teachers, the benefits of the lesson series are not so visible, but no less important: they have developed their professionalism and are better able to design, teach and supervise S&T lessons themselves. The added value for the pupils is obvious: it's so great to get to work in a real company, with real materials and to be allowed to help think about how to solve real-life problems.